Portugal
The biotechnology sector continues to grow in Portugal. This is in large part due to the significant investments in generating scientific knowledge in research projects and institutions. Over the past decade, these efforts have allowed Portugal to reach R&D indicators that place them amongst the best countries in Europe. In addition, the number of micro and small biotechnology companies has increased in Portugal. This is directly connected to the increasing efforts around R&D as well as a highly qualified workforce.
Market Facts
In Portugal, the sector directly employs some 700 people.

There are 7 research centres recognized by the Fundação para a Ciência e a Tecnologia as being very good or excellent.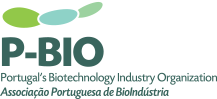 Portugal's Biotechnology Industry Organization (P-BIO)
Portugal's Biotechnology Industry Organization (P-BIO) is the only association that brings together the vast majority of companies linked to the biotechnology and life sciences sector. Since it was founded in 1999, it has been the cornerstone for development and support of biotechnology in Portugal. P-BIO seeks to develop an environment that is favourable to the creation and growth of start-ups, promoting their corporate development domestically and internationally. While developing this ecosystem, it contributes to raising the profile of this sector and its developments. As a member of EuropaBio, the Organization is key to linking companies and their relevant partners in government, investors, regulating agencies and other institutions linked to the industry.