Czech Republic
Some of the key features of the Czech Republic's biotechnology industry include the high level of investment in R&D as well as the high level of education and training in science & engineering. The industry continues to thrive due to government support and the presence of infrastructure, such as clusters and technology parks.
The biotechnology industry in the Czech Republic is comprised of a large services sector with over a quarter of the firms specializing in contract research and manufacturing. Other service companies engage in the production of monoclonal antibodies, reagents, diagnostic kits, analytical tools, recombinant proteins and environment protection products. The Czech Republic also participates in genome projects and engages in cutting edge research in the bioinformatics field. The Czech Republic has a strong tradition in the area of fermentation, which is transforming into a growing industrial biotechnology industry.
Market Facts
The Czech Republic was a pioneer in antibiotic production, particularly penicillin.
The notable scientific figure, Gregor Mendel, who established the principles of heredity in the 19th century, is from the Czech Republic.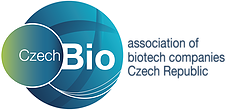 Czech Bio
Czech bio's aim is to support the development of biotechnologies and to serve as a national platform representing the interest of this sector in the Czech Republic.
Another aim of the association is to accelerate and facilitate development and strengthen commercial activities of biotechnological organizations throughout the Czech Republic. The association also intensifies communication among all key players in biotechnology in the Czech Republic. This entails not only communication among commercial partners, but also the support of the academic sphere.