United States
With many of the world's leading academic and research institutions as well as an array of biotech companies, the American biotechnology industry is the global leader in innovation. From agribiotech inventions that will tackle the issue of global food security to pharmaceutical therapies that are tackling human health issues, American biotech companies will help feed, fuel and heal the world.
The biotechnology industry in the United States continues to grow at an astonishing speed. Since 2012, the bioscience industry has grown by 2.2 percent and currently employs over 1.66 million people. The economic and societal benefits to a flourishing innovative biotechnology industry has led to continued investment into the sector by almost each state in the country. The strength of the sector is also due to the vital and wide-ranging collaborations between industry partners, universities, and policymakers that provides a business climate that supports the development of new bioscience products.
Market Facts
Patients living with Hepatitis C are now able to treat and cure their disease due to scientific breakthroughs by American companies.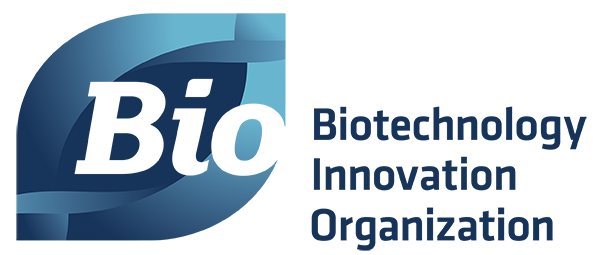 Biotechnology Innovation Organization (BIO)
BIO is the world's largest trade association representing biotechnology companies, academic institutions, state biotechnology centers and related organizations across the United States and in more than 30 other nations. BIO members are involved in the research and development of innovative healthcare, agricultural, industrial and environmental biotechnology products. BIO also produces the BIO International Convention, the world's largest gathering of the biotechnology industry, along with industry-leading investor and partnering meetings held around the world
Corporate members range from entrepreneurial companies developing a first product to Fortune 500 multinationals. We also represent state and regional biotech associations, service providers to the industry, and academic centers.  Our members help foster a healthy economy by creating good-paying, biotechnology jobs.
Association's resources
TEConomy/BIO: The Value of Bioscience Innovation in Growing Jobs and Improving Quality of Life 2016

This biennial report on State Biosciences Development takes stock of the value of bioscience innovation by considering the economic value that is found across the fast paced and ever changing world of bioscience industries.

See Publication

Biotech Primer Training

Biotech Primer Inc., in partnership with BIO, offers on-demand online training classes that can be taken anywhere, anytime and at your own pace. Biotech Primer delivers current, relevant training to help professionals understand the science, business, and regulatory processes essential to the Biotechnology, Pharmaceutical, Molecular Diagnostics and Medical Device industries. Now offering discounts for ICBA member organizations, learn more here: https://www.bio.org/bio-online-learning-discount-offer     

See Publication