United Kingdom
The UK has some of the world's most exciting science, a supportive business environment, a vibrant financial sector and strong companies led by experienced management teams. The UK is building something great – a global bioscience cluster that delivers life-changing treatments for patients in the National Health Service, rewarding and high-paying R&D and manufacturing jobs for people across the UK, and sustainable long-term economic growth for the country. The UK is recognised as a world leader in the life sciences, and the sector contributed £30.4bn to the UK economy in 2015 and supported 482,000 jobs, according to a recent report by PwC.
Market Facts
UK has the strongest and most robust clinical pipeline in Europe:

The number of drug products in clinical development (or in registration with regulators) is higher in the UK than anywhere else in Europe.

 

UK leads Europe in venture capital funding and is gaining on US clusters:

UK companies received £680 million in venture capital in 2016, more than a third of the total venture capital raised in Europe and more than any other European country.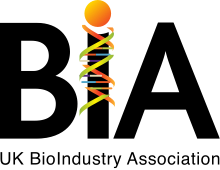 UK BioIndustry Association (BIA)
Established over 25 years ago at the infancy of biotechnology, the BioIndustry Association (BIA) is the trade association for innovative life sciences in the UK. Our goal is to secure the UK's position as a global hub and as the best location for innovative research and commercialisation, enabling our world-leading research base to deliver healthcare solutions that can truly make a difference to people's lives.