Netherlands
The Netherlands is home to a vibrant, dense biotechnology cluster of more than 1200 life sciences companies and research organizations, all within a 120-mile radius. Biotechnology companies in Holland span from a focus on agriculture to human health to industrial and environmental applications of biotechnology. Thanks to the Netherlands' highly educated and multilingual workforce, first-rate transportation and logistics infrastructure and pro-business climate, the biotechnology industry continues to flourish as a leader in manufacturing, R&D, logistics and more. Ranked No. 4 worldwide for medical technology patent applications and No. 9 worldwide for biotechnology patent applications, Holland is leading the efforts in life sciences research and innovation. In fact, some €2 billion is invested in R&D every year in the Netherlands. For example, Holland's Leiden Bio Science Park ranks among the top five most successful science parks in Europe. Committed to the biomedical life sciences, the park features 93 dedicated medical life sciences companies and institutions, as well as internationally acclaimed research institutes and the largest number of bioscience start-ups in Holland.
Market Facts
Holland is number 9 in the world for amount of biotechnology patent applications.

The Netherlands' contributions to medical technology date back to the invention of the microscope (1590) and the first functioning artificial kidney (1943).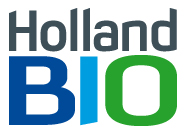 Holland BIO
The mission of HollandBIO, the Dutch biotech industry association, is to maximize the contribution of biotech innovations to our society's health and sustainability. We represent and connect an active, privately funded, and rapidly growing community of more than 200 member companies. Our members are a reflection of the biotech sector: from start-ups and SMEs to large companies and multinationals, active in fields ranging from healthcare and agri-food to biobased applications and cultured meat. By tackling the obstacles that hinder our frontrunners, HollandBIO aims for progress – even when that means challenging the status quo.
Want to know more about HollandBIO and our activities? Read our HollandBIO Highlights for an overview of our recent work.