Finland
Biotechnology is an important and growing sector in the Finnish society and economy. The biotechnology industry is one of the most promising high technology branches. High level research and know-how in the life sciences, advanced infrastructure, improved risk financing and a relatively positive public attitude together provide a solid basis for development of the country's biotechnology industry. Many hi-tech start-ups have been established in the last three years, and new ones are founded monthly.
Market Facts
Finland boasts a vast amount of highly capable researchers and long traditions of knowledge.

The areas of greatest strength for Finland's biotechnology sector are pharmaceuticals, bioinformatics, diagnostics and industrial enzymes.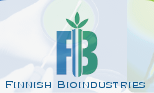 Finnish BioIndustries
Finnish Bioindustries FIB is Finland's biotechnology industry association, established in 1997. It is a private, independent non-profit organisation.
While the industry is rapidly developing, it is vital for biotechnology companies, trade organisations, authorities, researchers, research units, universities, technology organisations and financiers to attain close cooperation with each other. Finnish Bioindustries promotes national and international networking and information transfer between the different players in the field.
Being a technology-intensive industry, many of the biotechnology issues concern research and technology. Finnish Bioindustries participates in national and international technology programs, actively exploits finance systems and promotes technology transfer.
Start-up hi-tech companies have the opportunity to share their experience and problems with each other using the platform provided by Finnish Bioindustries.
Extensive legislation in Finland and Europe regulates the activities of the industry. Finnish Bioindustries supports national and international cooperation for the preparation and surveillance of biotechnology legislation.