Australia
Australia is a world-leading location for the life sciences. Australian government policy and funding programs seek to advance Australia's strength in medical technology, digital health, agritech and foodtech, therapeutics, regenerative medicine and other key areas of the life sciences. It produced the 12th highest output on the Nature Index Australia ranked fifth this year, measured by IP protection, intensity (ranked #3), enterprise support, workforce/education (ranked #4), productivity (ranked #2), policy and stability.
Australia also ranked in the global top three on four indicators:
#3 Greatest public company revenues

#2 Most public companies

#2 Most public company employees

#2 Largest biotech public markets

The ASX-listed Australian life science industry is valued at AU$100.042 billion and comprises of around 100 companies. The industry raised AU$1.384 billion in capital in 2016 and is expected to grow by 4.4% annually, reaching a projected AU$8.67 billion in aggregate revenues by 2021. It employs over 48,000 Australians in high-value STEM jobs and is a leading location for life science companies in the Asia Pacific region, with around 300 biotech and 400 medtech companies.
Market Facts
Australia is a world-leading location for the life sciences and has been ranked among the top five in biotechnology innovation for the third consecutive year.

The bionic ear, cervical cancer vaccine Gardasil, KinetiGraph device to precisely monitor Parksinson's patients' movements and innovative cancer diagnostics and treatments are iconic examples of innovation in Australian biotechnology.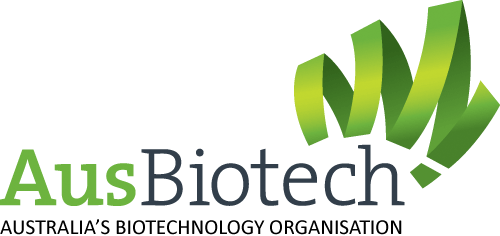 AusBiotech
AusBiotech is Australia's life science organisation, working on behalf of members for 30 years to provide representation and services to promote the global growth of the Australian life sciences industry. AusBiotech is a well-connected network of over 3,000 members in the life sciences, including therapeutics, medical technology (devices and diagnostics), digital health, food technology and agricultural, environmental and industrial sectors.